Free & Instant Membership System For Your Website
SeoToaster natively includes a simple membership system to protect areas and pages of your website from a general audience, and restrain access to logged-in members only.
Just select the appropriate membership function from the page C icon or add its shortcode directly onto your template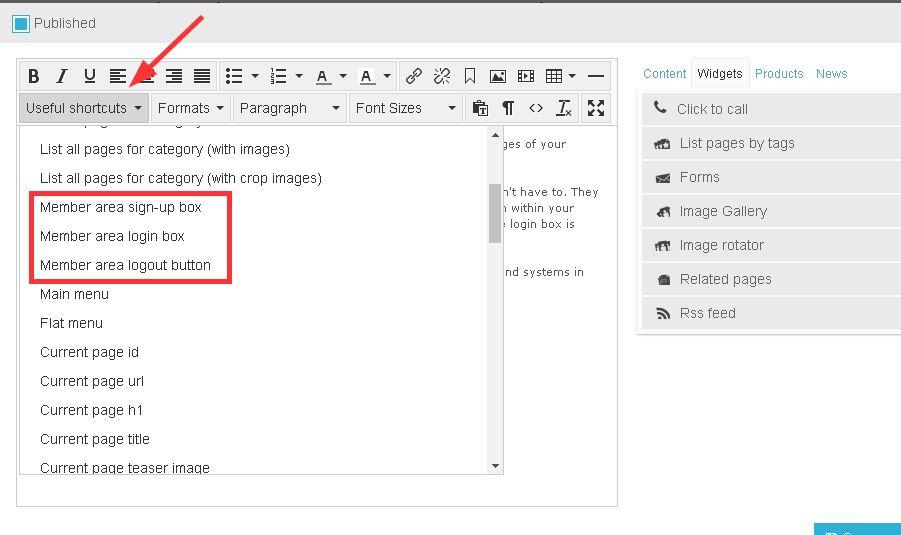 Members can change their password and manage their own account so that you don't have to. They access protected menus which appear contextually wherever you have placed them within your website navigation. There's no code to write, no plug-in to download nor install. The login box is provided as a widget you can place anywhere on your site.

The membership system is also a good basis to tie to other 3rd party applications and systems in order to offer extended functionalities to your members.